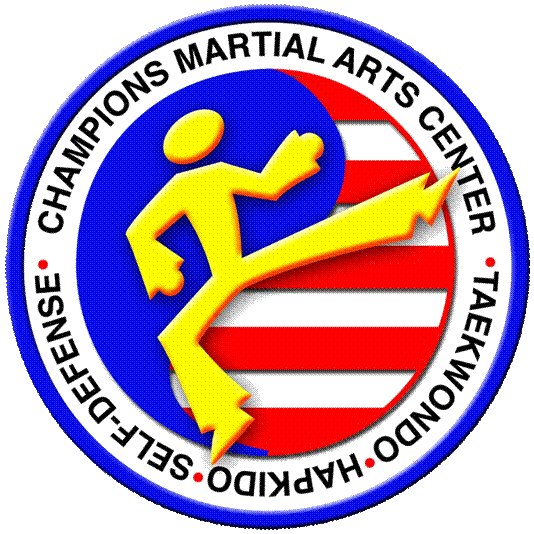 It's a great time to be a CHAMPION!
CHAMPIONS MARTIAL ARTS CENTER
-SERVING JOHNSON COUNTY FAMILIES SINCE 1998 - Longest running training center in the metro!!




- FAMILY ORIENTED TAE KWON DO, KARATE, MARTIAL ARTS, HAPKIDO, & SELF-DEFENSE LESSONS -

!! WE ARE OPEN FOR CLASSES - CLICK

HERE

FOR THE CURRENT

SCHEDULE

!!
Address: 10390 Mastin, Overland Park, KS 66212

, Phone: 913-341-1400
Grandmaster Steve Wiedenmann
​Grandmaster Steve Wiedenmann - Owner / Head Instructor
Eighth Degree Black Belt - TaeKwondo, North American Sport TKD Association (N.A.S.T.A.)​

Eighth Degree Black Belt - Hapkido, Red Dragon Hapkido Society

Founder, Champions Martial Arts Center - Est. 1998

Founder, American Filipino Martial Arts Association (Arnis / Escrima)

President - United States Martial Arts Alliance

40+ Years Training Experience

Kukkiwon (World Taekwondo Federation -Seoul, Korea) Master Instructor / Examiner

World Taekwondo Masters Union (W.T.M.U.) - Certified Master Instructor / 2023 KS President

Kido-Hae / World Hanminjok Hapkido Federation certified

2X Silver Medalist - AAU National Taekwondo Championships, 2008

North American Sport TKD Association (N.A.S.T.A.) Executive Board - 2014 to current.

Coach to dozens of State, National, Junior Olympic medalists & 4X N.A.S.T.A. Team National Champions (2014-2022)

N.A.S.T.A. Hall of Fame Induction - Lifetime Achievement, 2017
​You work hard for your money and deserve the best training available. We are proud to offer the most advanced, comprehensive martial arts training curriculum in the greater Kansas City area. All classes are taught or directly supervised by Grandmaster Wiedenmann.
-Contact us today for your FREE complimentary class-
​