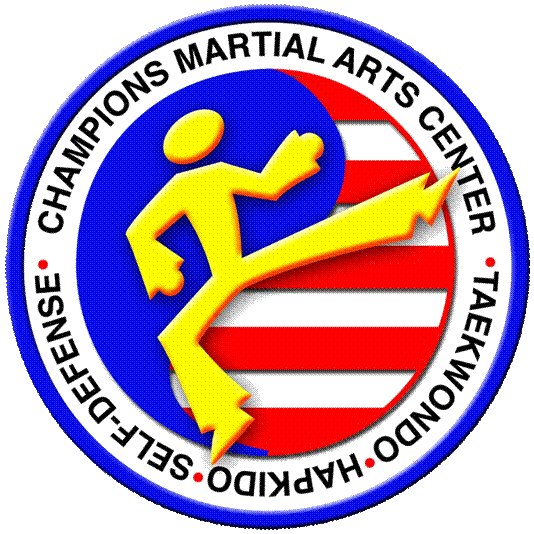 It's a great time to be a CHAMPION!
CHAMPIONS MARTIAL ARTS CENTER
-SERVING JOHNSON COUNTY FAMILIES SINCE 1998 - Longest running training center in the metro!!




- FAMILY ORIENTED TAE KWON DO, KARATE, MARTIAL ARTS, HAPKIDO, & SELF-DEFENSE LESSONS -

!! WE ARE OPEN FOR CLASSES - CLICK

HERE

FOR THE CURRENT

SCHEDULE

!!
Address: 10390 Mastin, Overland Park, KS 66212

, Phone: 913-341-1400
Birthday Parties
Plan you next birthday adventure at CMAC! Parties are fun, exciting and a great way to celebrate a special day. Our staff is equipped to handle all groups - large or small. Contact us for details and scheduling. Note: Birthday parties are available to currently enrolled students only.
Kid's Day Camps
CMAC host several AWESOME day-camps throughout the year. Spring Break Camps, Summer Day Camps (June) and our "Winter Warriors" camps (December) feature agility training, martial arts drills, exercise and games to keep the kids active when school's out. Camps are open to all children ages 12 & under. You do not have to be a student to attend camps. Ask about our ever-popular "Super Soaker" and "Nerf" Shooter capture-the-flag games, and our crazy-fun "lightsaber" training games. Contact us for dates and times.
Self-Defense Clinics
CMAC is the region's best resource to learn real-world self-defense. Every session is customized to cover topics of interest and ability levels. We have designed programs for childen (stranger danger), and adults (general self-defense, ground survival, rape prevention, college preparation, women's self-defense etc.) Clinics can be conducted on-site in our state-of-the-art facility, or hosted at your location. Sessions are fun, energizing and great for all ages and fitness levels.
Youth Group / Cub Scout / Girl Scout / Church Outings
CMAC is proud to support youth groups and scouting. Contact us today and schedule your visit. We will create a fun-filled outing for your kids. They will get a ton of exercise, learn about stranger-danger and a few self-defense moves. As a former Eagle Scout, Grandmaster W. is always happy to support all scouting efforts.
Corporate / Group Events - Team Building
CMAC can host a traditional marital arts seminar and/or self-defense outing. Sessions are a ton of fun, and a great way to build teamwork and comradery within your staff. We can custom-design an event to meet your goals. Sessions can be conducted in our large training academy, or at your location. Contact us today to schedule.